Thyssenkrupp Industrial Solutions AG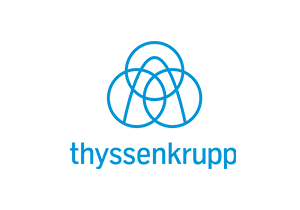 Germany

www.thyssenkrupp.com/en
Thyssenkrupp Uhde (A Business Unit of thyssenkrupp Industrial Solutions AG) is an engineering company operating worldwide in the field of design and construction of chemical, refinery and other industrial plants. Uhde comes with an over hundred-year experience in chemical plant technology with a long reference list of large capacity Ammonia plants. With the purpose "We create a livable planet", Uhde intensives the focus on green technologies such as Green Ammonia.
Main tasks and responsibilities:
Beside technological consultation, Uhde will exploit the results of a successful HySTrAm project by including the process into the new built portfolio, offering and licensing the whole process chain to the market. Furthermore, the hydrogen/ammonia storage material is of high value for the growing blue/green ammonia market. Hence Uhde will utilize the storage in the revamp business to worldwide customers.