Johnson Matthey PLC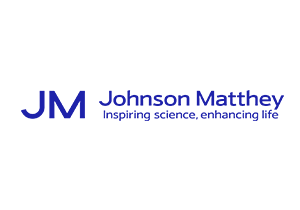 United Kingdom

www.matthey.com
Johnson Matthey's vision is for a world that's cleaner and healthier, today and for future generations. As a global leader in sustainable technologies, we apply our cutting-edge science to create solutions with our customers that make a real difference to the world around us. Today one in three cars is fitted with a JM catalyst which prevents 40ton/min of pollutants to be released to the atmosphere.  We aim to have 95% of our sales contributing to four priority UN SDGs by 2030​ and to achieve net zero by 2040. And we help other businesses to achieve their sustainability targets with our science, technology and products. We've been leaders in our field for more than 200 years, applying unrivalled scientific expertise to enable cleaner air, improved health and the more efficient use of our planet's natural resources. And now, as the world faces the challenges of climate change and resource scarcity, we have an even bigger role to play. Johnson Matthey will be central in accelerating the big transitions needed in transport, energy, chemicals production and creating a circular economy.
Main tasks and responsibilities:
Johnson Matthey Technology Centre (JMTC) is a core research group looking at supporting the research and innovation within JM. To achieve this, we are involved in longer term research programs, consortiums, partnerships and collaborations with external companies and universities all around the world, including the HYSTRAM project. In this project, JMTC will be leading work package 1 (WP1) which is about the research and development of the 3 advanced materials required for this technology. Thus, in this WP1 and in close collaboration with our HYSTRAM partners, we will develop:a metal-organic framework (MOF) material for temporary hydrogen storage; an ammonia synthesis catalyst, that works at lower temperature and pressure than conventional Haber-Bosh catalysts; and an ammonia sorbent which will be integrated into specifically designed reactors to allow high conversions. Johnson Matthey will mainly focus on the design, evaluation, forming and scale up of the catalyst for greener ammonia synthesis.  We will also take part in the forming and scale up of the MOF material and of the sorbent.