ANWIL SA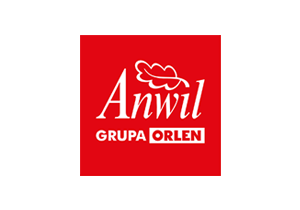 Poland

www.anwil.pl/en
ANWIL is a part of ORLEN Group, an international multi-energy concern. Company is one of leading European manufacturers of nitrogen fertilizers and a sole producer of suspension polyvinyl chloride in Poland. Besides this produces inorganic chemical. Anwil exports its products to over 30 countries all over the world. ANWIL is the largest employer in the region – over 1,600 employees. The company was founded in 1966.
Main tasks and responsibilities:
ANWIL will define the battery limits specifications (e.g., inlet/outlet stream, utilities, reference norms, ATEX areas, etc.), equipment certification and integration of the containerized demo on the site. We will develop a tie-in list and proceed with tie-in to host site infrastructure including pipe installation to bring the utilities to the pilot. We will prepare site for demonstrator installation and perform all work on construction site. We will plan the waste disposal, arrangement for IT infrastructure, electricity and signal exchange with host site.