CASALE SA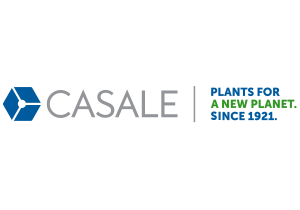 Switzerland

www.casale.ch
Casale is a Swiss Company offering technologies and engineering solutions with an impressive portfolio and a unique position worldwide: it is the only company that can supply the technologies for ammonia, urea, methanol, nitrates, phosphates, complex fertilizers, syngas and melamine production. Casale is the world leader in plant revamping and its technologies are installed in many ammonia, urea and methanol plants.
Main task and responsibilities:
The first main contribution of Casale will be in the Work Package covering the construction, installation and operation of the Demonstrator. In this Work package Casale will lead some Tasks and contribute to the other ones by leveraging its process development and engineering experience to bring the newly developed materials and related process scheme to the target TRL. Beside this, Casale will also be a key participant in the catalyst and absorption material development and lab testing where it will contribute its extensive know-how in ammonia catalyst testing.