Fundación Tecnalia Reserach & Innovation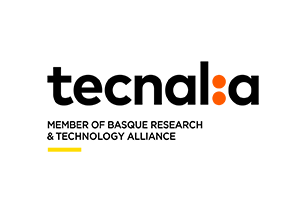 Spain

www.tecnalia.com
TECNALIA is the largest centre of applied research and technological development in Spain, a benchmark in Europe and a member of the Basque Research and Technology Alliance. We collaborate with companies and institutions to improve their competitiveness, people's quality of life and achieve sustainable growth. Its main scopes of action are: Smart Manufacturing, Digital Transformation, Energy Transition, Sustainable Mobility, Personalized Health and Urban Ecosystem. The circular economy team of Tecnalia has extensive experience in the development and application of LCA-based tools such as C-LCA, LCC, Social LCA, LCSA, etc. Additionally, they have also developed integrated sustainability assessment and circular economy indicators at different territorial levels, including cities and regions.
Main tasks and responsibilities:
Tecnalia is the leader of Task 5.2 TEA &LCA &SEA. Their main task will be to evaluate the impacts of the materials and processes develop within the HySTrAm project to store and transport hydrogen in a safe, efficient, and environmentally friendly way by applying a life-cycle approach.